We have the largest pool of
Savannah genes in Canada
CONTACT-US

All our cats are registered TICA and CCA-AFC.
CONTACT-US NOW
Welcome to Hybrideal Cattery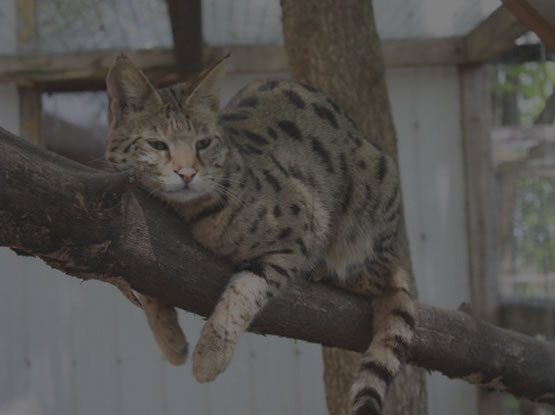 I have always dreamed of opening my own cattery, where cats would be kings. Now my dream is coming true.
I chose the Savannah, which in my opinion is a breed that deserves to be known. The possibility of having a cat that looks like a mini serval at home thrilled me.
I traveled to Oklahoma to visit A1savannahs, the founders of the breed. As soon as I arrived, it was love at first sight. This cat is breathtakingly beautiful. Thanks to the judicious advice of Martin and Kathrin Stucki, from whom I am grateful for everything, I chose all my cats at A1savannahs according to the lines that I wanted to develop.
I hope to succeed in sharing with you my passion for these felines. My goal is to offer you healthy, affectionate kittens with characteristics as close as possible to their ancestor, the African Serval.
I thank all my cats who agreed to adopt us and let us live with them.